MT Wilderness Areas (Just Click to Access) NEW 10-25-2020


Montana State Legislation - Active Bills in the State Legislature (New 2021)

Learn About Public Land Access Issues in Montana


Southwest Montana Resource Advisory Committee May 13, 2015 (PDF)


As of April 1, 2021 there has been no reported bills introduced that affect Recreational Rockhounding.


The Joint Resolution of the Montana House and Senate urges the United States Congress to release certain Wilderness Studies Areas in Montana for inclusion in the national wilderness preservation system.
The following WSA areas were designated in 1977 and required the Secretary of Agriculture to determine within 5 years, the suitability of these areas for preservation as wilderness. This was 40 years ago. It is time to take back our public lands for public use.

The time has come to release these lands as they do not qualify as wilderness and should be released. They include:

That is 663,000 acres returned to public usage that have been locked away for 40 years. Speak up now and make you voice heard.

It is important to send a comment in support of the resolution HJ 9

Contact Information for Kerry White of Montana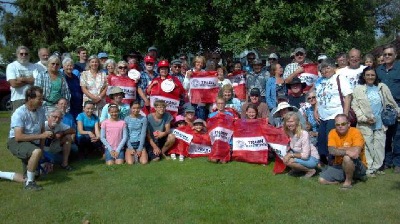 ALAA had worked with Doug True,Trip Leader for the Terry, Montana colossal Field Trip for the AFMS & NFMS and decided to clean up the off ramp of I-94 into town. On checking out the area, we found the town's 4-H students had already cleaned the area, as well as streets, the park and other areas around the town.

This was the cleanest little town we've seen. So on Sunday morning at the end of the festivities, ALAA arranged for a picture of those who would have attended the clean-up and showed "empty ALAA clean-up bags," and the group who would have done the work Doug said there were people from at lease 30 states and Canada….what a turnout. Between 300 and 400 people.

And we got a compliment, after our Barbeque on Saturday evening in the park, the city sent people into clean up….we had done the job….there was nothing to clean up except the full bags of trash around the trash can. ….the city was very appreciative.

Shirley Leeson, President American Lands Access Association


Montana / Dakotas BLM - New Website Posted 4-14-2017

Nontana / Dakotas BLM Contacts - New Website Posted 4-14-2017


Montana Forest Issues

Take Action: Helena and Lewis and Clark National Forest Plan Posted: November 4, 2015



ALERT:: LoLo National Forest Closed to Rockhounding That is over 180 Square Miles of National Forest/Public Land (The anti-access agenda of the green lobby won this one!)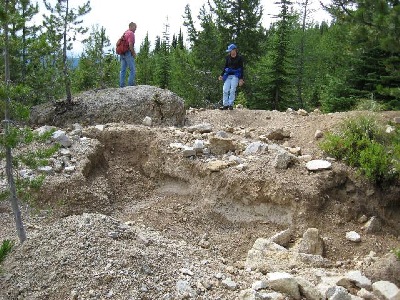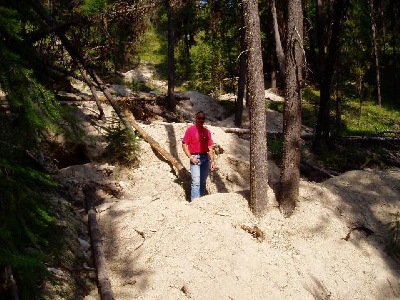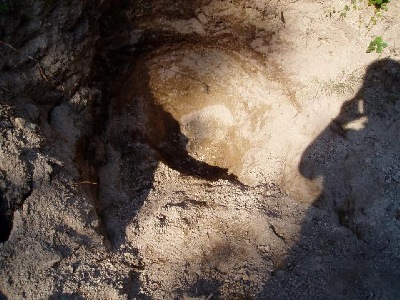 The above pictures speak for themselves. The AFMS Code of Ethics, obviously was not followed. We don't know if this is recent or over many years, either way, it's not acceptable behavior by rockhounds.

AFMS Public Land Usa Policy AFMS Code of Ethics


Government Accountability Office report