H.R.310 - To withdraw certain land located in Curry County and Josephine County, Oregon, from all forms of entry, appropriation, or disposal under the public land laws, location, entry, and patent under the mining laws, and operation under the mineral leasing and geothermal leasing laws, and for other purposes.

Learn About Public Land Access Issues in Oregon


Oregon / Washington BLM - New Website Posted 4-14-2017

Oregon / Washington BLM Contacts - New Website Posted 4-14-2017

A new plan to protect the sage grouse in eastern Oregon would disproportionately affect ranchers in certain designated areas. The proposal would cut grazing by about 118,000 acres in the region. Read More....
Posted 12-6-2013

The Director's Protest Resolution Reports analyze each unique or summarized protest issue statement received on each individual BLM Proposed Resource Management Plan to determine whether the State Director followed established procedures, considered relevant information in reaching proposed decisions, and whether the proposed decisions are consistent with the applicable statutes, regulations, and BLM policy.

The following Director's Protest Resolution Reports are available for online viewing or download.

Western Oregon RMP (December 29, 2008)

SAY NO TO COOPERATION - MOU ties hands of local agencies!

Weyerhaeuser Lease Land Access and contact information policy for Oregon Lands

An Excerpt from the June 2014 FACETS Columbia – Willamette Faceter's Guild - Forest Access For All by John George June 2014

Letter to the Editor - Designated Routes = Closed Forest- John George May 2014


Oregon Senator Bates (Ashland-Medford District) and others have submitted three anti-mining bills to the Oregon legislature. If these destructive bills are passed into law, it will put a complete end to suction dredge and all other forms of motorized gold mining in the entire State of Oregon! Read More....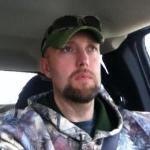 A Voice In The Wilderness- One man's struggle to keep Public Lands Open by John D. George - March 20, 2013


Rule change allows certain department officials and peace officers the authority to order rule violators to leave or to exclude them from the ocean shore area for a period of time; establishes an appeal process for exclusions; requires domestic animal handlers to maintain control and be responsible for animal behavior; establishes specific standards for natural product removal for personal use; prohibits seasonal collection and prospecting in Western Snowy Plover areas; prohibits altering the natural environment or disturbing natural resources; prohibits or regulates certain activities to ensure safety, preservation and access for all; clarifies rules for items of value found on the ocean shore; etc.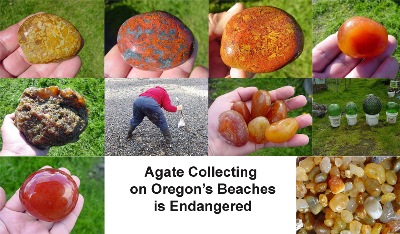 USFS Travel Plan: 'Stealing' Public Access - US Observer

Process for Wallowa-Whitman National Forest leaves local residents feeling shut out- Read the Editorial


Forest Service's new Travel Management Plans restrict driving in national forests